These Surreal Folding Landscapes Were Made Using Drone Photos
You know that mind-bending scene in the movie Inception in which the dream world is folding up on itself? Photographer
Aydın Büyüktaş
' "
Flatland
" project is like that. The Turkish artist creates each of the images through a meticulous planning process and aerial drone photography.
Büyüktaş says he always planned for the images to be the result of photo composites. The shots were planned using 3D software that allowed Büyüktaş to explore possible locations in Istanbul, Turkey. It took 2 months of planning to figure out how to make the smooth curving landscape of his photos. Each location was photographed multiple times from different angles and altitudes using a camera-equipped quadcopter.
The project was originally done by making a collage of physical prints, but Büyüktaş wasn't happy with the results so he turned to creating a digital composite in Photoshop. Each image takes days of editing before it comes together into the final product.
"Waiting for right weather was challenging," Büyüktaş tells PetaPixel. "There were so many times I had to turn back without any photos because of bad weather, technical problems, birds that attacked my drone, and permission issues with flying."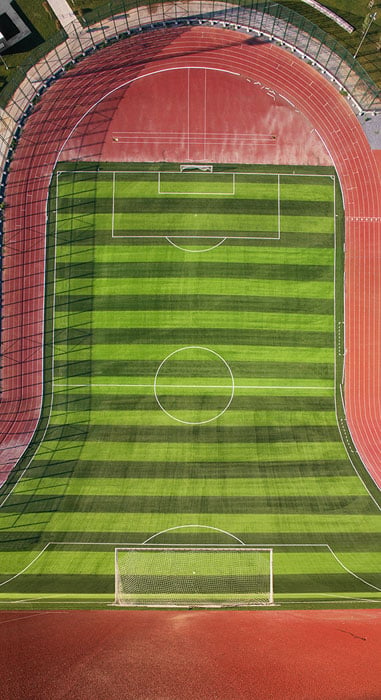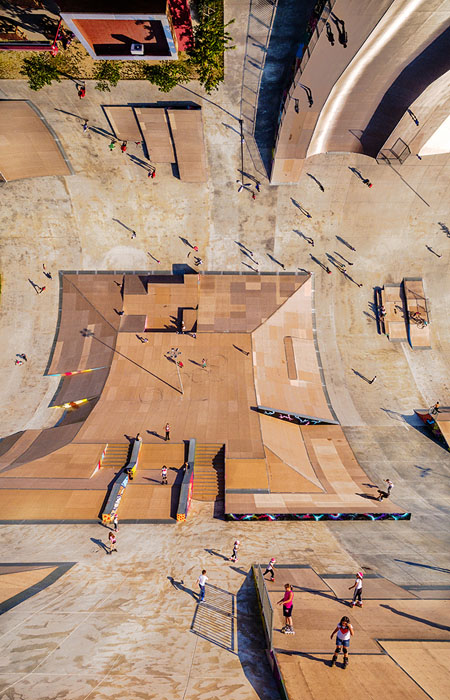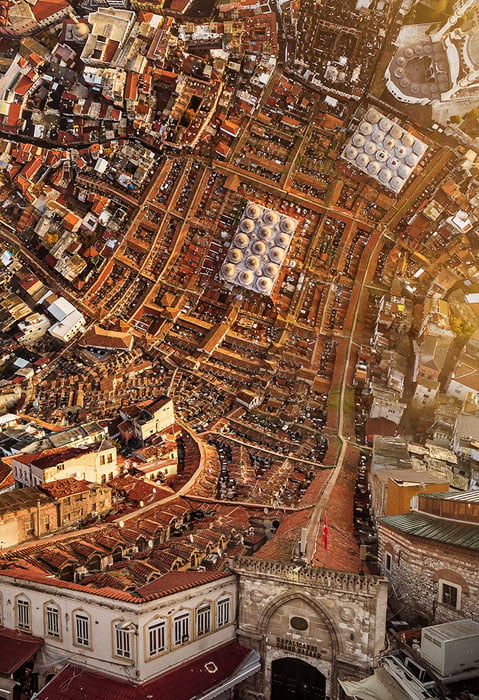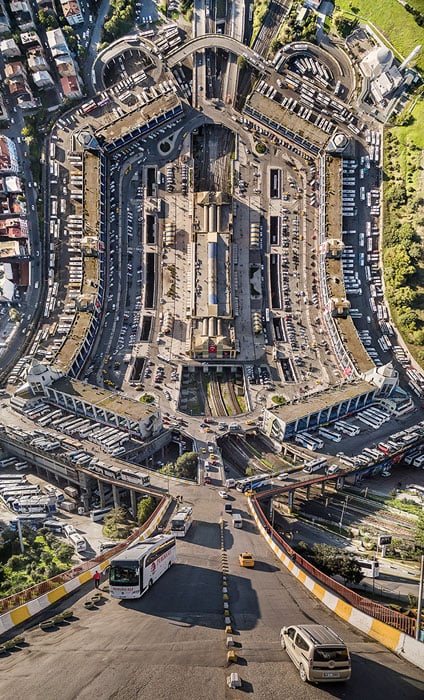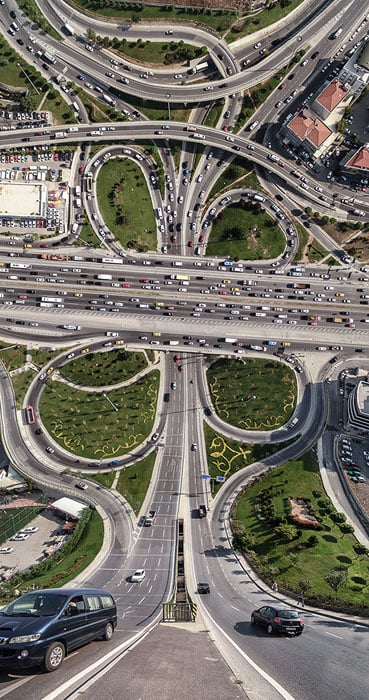 ---
Image credits:

Photographs by Aydın Büyüktaş and used with permission